Financing Options
Congratulations on your decision to own your own home. Most financial planners consider Home Ownership a major component of your financial plan.  But a home is more than that…it is where you spend a significant portion of your life, it is family, it is security, it is privacy and so much more.
If you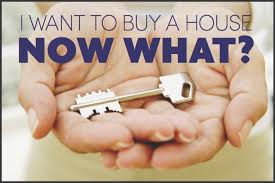 will be financing your new home purchase, you will have several programs to choose from.  In Arizona, all offers must be submitted with a pre-qualification form from a lender.  It is to your benefit to arrange your financing BEFORE you go shopping.  Using a professional, competent Loan Officer that has access to a wide variety of flexible financing programs is critical to your success.  There are numerous programs designed to help you finance the purchase of your home.  Understanding your financial situation and objectives is very important and our team has access to several outstanding lenders that we can refer you to. The financing process can often be confusing, but we will help you navigate through the options and paperwork.  We believe that you should be informed of your choices and have the opportunity to take advantage of the program that best fits your needs.  Not all lenders offer all programs and some are more flexible, so once we understand your needs we can recommend a lender who can best serve you.  If your credit score does not meet minimum requirements or you have had a collection, bankruptcy, foreclosure or short sale do not be discouraged, we have resources to help you rebuild your credit and purchase your home!   If you are relocating from another state, it is usually best practice to use an Arizona lender who understands the nuances of Arizona lending guidelines and standard procedures.
Following is a brief overview of some of the Financing Options currently available.  The right program for you will depend on various factors including; income, debt, location and credit score.
ZERO Down Payment:
There are a few programs available that require NO Down Payment.  Some of the most commonly used are:
VA PROGRAM - available to active duty military and veterans who have served in a branch of armed services.  In 2020 these loans were revised to remove a maximum loan limit other than that imposed by debt to income parameters. There is a funding fee added which can be waived if a veteran has disability status. We can recommend lenders who are experienced with this type of financing.

USDA PROGRAM - available in limited sections of Maricopa and Pinal County for both new and resale homes. Some areas in Queen Creek, San Tan Valley, Florence and New River qualify for this rural program.  Call us for details.
Down Payment Assistance Programs: 
Lender Specific or City Specific - There are various grant programs offered by different lenders and some cities providing 1-5% assistance that can be used for down payment and/or closing costs. Lender programs have no geographical restrictions and require credit scores ranging from 620 depending on the program. City grant programs are limited to the specific city. The requirements and incentives vary by city and some require home buyer workshop attendance.  Call us and we can help determine which program might best meet your needs.

Home Plus or Home in Five - These programs offer 3 - 5% assistance that can be used for down payment and/or closing costs. Available throughout the Phoenix Metro area with no restrictions on area or new vs resale.  We can recommend specific lenders that offer these special programs.
FHA Loans:  FHA loans are government backed loans and require a 3.5% down payment. The current maximum loan amount for Maricopa County and Pinal County is $356,362.  These loans have less restrictive qualifying requirements and some lenders offer loans with a minimum of 580 credit score, depending on other factors. The credit score will affect the interest rate that can be offered. Mortgage Insurance is required and includes both an upfront funding fee as well as a fee added to the mortgage each month to guarantee the loan.
Conventional Loans:  Some lenders offer conventional loans with reduced down payment requirements, 3%, 5%, 10% or 15%. Anything less than a 20% down payment will require Mortgage Insurance to guarantee the loan. A conventional loan often requires a higher FICO score but offers more flexibility with some of the ongoing fees. Maximum conforming loan limit for single family properties as of 2021 is $548,250.
Jumbo Loans:  Anything over a loan limit of $510,400 falls into this category.
[a-excited-testimonials id="1527"]
Call 602.476.2044
to discuss your options and determine the best financing plan for you!
We answer our phones from 8am to 8pm 7 days a week.