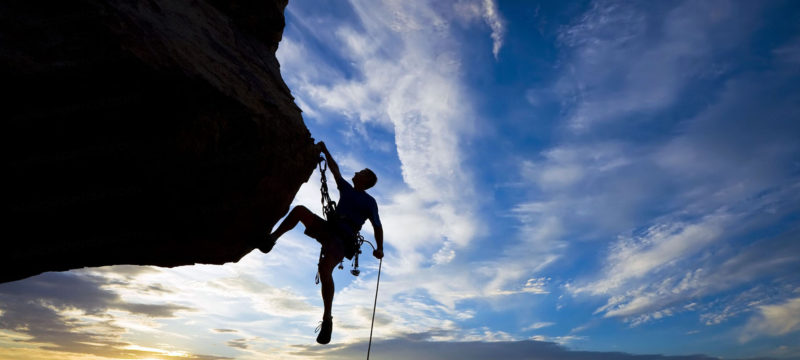 You've decided to buy a home, the next step is determining how you will finance the purchase. Unless you are paying cash, you will be working with a lender to finance your home. Whether you are a first time homebuyer or have purchased before, lending guidelines continually change and the process can seem overwhelming.  As you begin, be prepared to have an open discussion with your lender. They will have a lot of questions and will need your financial information, work history and a lot of documentation. We often tell our clients that "Lending is an Extreme Sport and we may need a doctor's release." Don't get discouraged, it will all be worth it when you get the keys to your new home.
Here's what to expect. As you move through the process you will work with a variety of people through four basic phases: 1) Pre-Qualification, 2) Processing, 3} Underwriting and 4) Closing.
PRE-QUALIFICATION
You first step is to talk with a lender to obtain a lender prequalification before starting your home search.  You want to know if your credit is where it needs to be to purchase a home.  You also want to know your Maximum Purchasing Power and then you want to know the amount you can finance to keep your payment at your Comfort Level.  What's the difference? Your maximum purchasing power is the full amount a lender is able to loan you based on your debt to income ratio. Your comfort level, which equates to your monthly payment amount including principle, interest, taxes and insurance, may be well below your maximum purchasing power.  It's important to know both just in case you find a home that you fall in love with that is a little outside your comfort zone but still well within your ability to purchase according to a lender.
The first person you will work with at a bank, credit union or mortgage company is a Loan Originator. This is usually the person who obtains your preliminary information and determines you are a viable candidate for one of their loan programs. You will begin by completing the application process online through their secure web portal.  Once they obtain your basic information and have your permission to access your credit history, they can generally let you know in a short time what programs you might benefit from.  If your credit score is within range and your debt to income ratio meets lender guidelines, the lender will be able to provide your Realtor a Prequalification Form to allow you to find your dream home and submit an offer to the seller.  Not every lender can offer the same loan programs.  You may start with one, only to learn that another lender has a different program that might meet your specific needs better. It's okay to shop lenders before you are under contract but once you are under contract, it is usually better not to change lenders because of the time constraints in the contract and it may require approval by the seller and an addendum to the contract.  Unless you have an established relationship with a lender, your Realtor can usually give some recommendations of lenders who offer great programs and are successful in helping people achieve their goal.
PROCESSING
Once your offer on your dream home has been accepted, you are under contract and the clock begins to tick. The loan originator hands the file to their loan processing department. The processor is responsible for obtaining and organizing the multitude of documents you will be providing.  They must also make sure that you provide the documents timely according to the contracted dates.  Typically the loan process takes 30 to 45 days. In order to stay on schedule, the lender will need your cooperation to obtain needed documentation from you as quickly as possible.  Federal Lending Guidelines also dictate how and when a lender must issue mandated documents such as the initial Loan Estimate which provides you with a full analysis of the loan details.
Be prepared for your documentation requirements and be sure to keep your original copies.  Lenders prefer that you send them scanned documents by email, but can accept legible faxed copies.  Save everything you send to the lender and try to keep your files organized.  Often, the lender will need another copy of something you know you've already provided.
In setting up your file the lender will ask for some specific documents.  Most lenders refer to this as the TWOS LIST, because it consists of 2 years or 2 months of certain items:
Two years of W2 Forms
The Last Two pay stubs
Two months of all bank statements including all pages (even blank pages)
Two years of residence history
Two years of employment history
Two years of tax returns (all pages)
While this is just a glance at some of the needed documents, you begin to see the necessity of good organizational skills.  Bear in mind the request is for all borrower's information so if you are buying with another person, your paperwork will increase.
While you are in the process of qualifying and purchasing a home, the best course of action is to not buy anything until you get the keys to your home. Don't let anyone pull your credit and don't sign up for the perfect bedroom suite for your new home even if they offer you no payments for 36 months.  The lender will see that credit pull and the new debt will be taken into consideration which could jeopardize your ability to receive final loan approval. It is a good idea to remain very stable in your finances and your job during the loan process.  If something unexpected arises, consult your lender before you do anything financially. Your goal is to buy a home, you don't want to accidently do something to prevent your success.
Here are a few things to consider while in the lending process:
DO NOT make any credit purchases beyond your normal monthly spending habits
DO NOT change jobs. A job change might stop the whole process.
DO NOT let anyone except your lender pull your credit.
DO NOT deposit or withdraw sums of cash. If you win the lottery, call your lender.
DO NOT accept gift funds unless your lender knows the source and ensures the giver meets lender guidelines.
Lenders must source all funds into and out of your bank account.  When you write a check or withdraw funds from your account to place the earnest deposit on a home, the lender will want to see a copy of your bank account showing that the funds were already in your account and available, then they will want to confirm that it was paid out of the same account.  Lenders do not like you to make abnormal cash deposits or withdrawals while you are applying for a home loan.
A good example occurred with one of our clients.  The buyer's father was excited to learn his son was finally buying his first home.  Having planned to help with the down payment, the father went to his savings and gave his son $2,500.  It turns out the father's savings was in a coffee can he kept in his freezer, truly the description of cold hard cash.  Prior to closing, the lender called the buyer stating he was having a problem sourcing the $2,500 cash deposit.  The buyer explained the source of the funds but, because it involved cash, the buyer had to withdraw the money from his account, return it to his father and his father had to deposit it into his bank and then wire transfer it to his son.  This may seem unreasonable to us but a lender has to abide by stringent federal lending regulations.
UNDERWRITING
Once the loan processor has everything they need and determine you have met their guidelines your file will be final reviewed by the Loan Originator and then submitted to the Underwriter.  The Underwriter makes the final approval decision and notifies the Originator that you have met the qualifications to receive the funds needed to purchase your home, or that you may need to provide some additional information.  Your first thought at this point is they can't possibly need anything else.  You may feel like you've already given them your complete life history.  Take a deep breath, you're almost at the finish line. Normally, underwriting conditions are easily overcome and it won't delay your closing.  Just realize these things can happen and it is beyond the control of your lender or your Realtor.
CLOSING
Following final Underwriting Approval, your file will be sent to the lender's Closing Department.  They will provide you with a document called the Closing Disclosure (CD).  It is important that you sign it and return it promptly so that your closing documents can be prepared on time. The closing department will work with the Title Company to prepare the loan documents for your signature. This appointment usually occurs 2 – 3 days before the day of closing.
After the loan documents are signed, the title company and the lender review them, then once approved, the lender will wire transfer the funds to the title company bank account. This must happen before 2 p.m. in order to meet the bank's deadline.  Once the title company receives notification that the wire transfer is complete, they notify the county clerk's office to record the deed in your name. Upon completion, the title company will notify you and your Realtor will be able to release the keys to you.  Congratulations, you are now a happy homeowner!
While all this is happening, you and your Realtor have been busy with inspections, appraisals, planning and packing. Although you may feel like you've been through an obstacle course, just know that it is all part of the journey to home ownership.  Often, when we deliver keys to the home we remind our buyers that we advised them up front, "Lending is an Extreme Sport, we may need a doctor's release."  We all have a good laugh, with a sigh of relief, knowing it was worth all the effort.
The Lang Group is a team of residential Realtors serving the Phoenix Metro Area, affiliated with HomeSmart and part of the Elite Group of HomeSmart agents.  They have successfully navigated the lending process with hundreds of clients, providing years of knowledge and experience. Their specialties include buyer representation in New Home Sales, First-Time Buyers and Credit Challenged Buyers.  They also apply their skills when representing Sellers.  Their motto "When Experience Matters" carries through to their many satisfied clients.