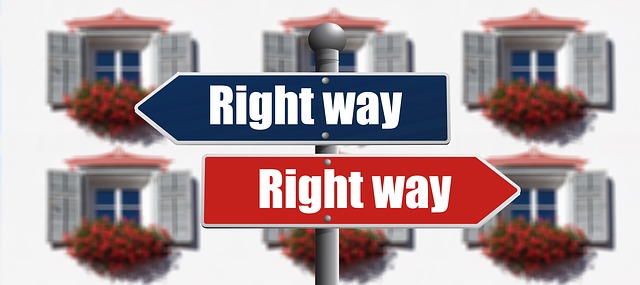 Many people ask this question and are surprised to hear that the answer is yes, if you want your interests to be protected when you buy a new home. The builder does not require you to work with a REALTOR®, but since there is NO CHARGE to the buyer for REALTOR® representation, why would you consider purchasing a new home without an experienced, knowledgeable agent working on your behalf?  Similar to the question, "Should I have an attorney represent me in court?", the answer is why would you assume the risk of representing yourself with one of the largest financial purchases you may ever make.  A REALTOR® is your advocate.
Can't the Builder's Sales Agent Help Me?
They can. However, when you enter a new home sales center and are greeted by the builder's sales agent, remember that person is employed by and represents the builder, and has an obligation to get the best deal for their employer.  That does not mean they will intentionally take advantage of you, but they may not work on your behalf to get you the best deal.  Builder contracts are created by lawyers employed by the builder.  You need a REALTOR® to help you understand your contractual obligations, advise you with decisions and inspections, negotiate with your interests in mind, make sure you and the builder meet contractual terms, and guide you through the process with the builder, lender and title company in a timely manner, protecting you each step of the way. Similar to representing yourself in court, if you are unfamiliar with the process, why take the risk? It's a very good idea to work with a REALTOR® to buy a new home!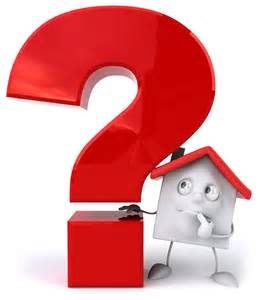 What if I Just Want to Look Around First?
Maybe you just want to just stop by a new home sales center to take a quick look around, check out floor plans and prices and visit the model homes.  You are just beginning your search and aren't sure what area, subdivision or type of house you may want. In your mind, you are just looking and may not want to "waste" the time of a REALTOR® until you are further in the process. You might be a first time home buyer and just want to see what is out there.
In Arizona and many other states, all the builders place a sign on the door entering the sales center that reads something like, "If you are working with a REALTOR® they must accompany you on your first visit to this community." They believe that notice provides you with notification that once you enter the sales office without your REALTOR® the builder can claim to be "procuring cause", a real estate term which means the builder made you aware of the product first and you are now their customer, without REALTOR® representation. According to the builder rules, since your REALTOR® was not with you at your initial visit, they would not acknowledge them as procuring cause at that community.  This is true even if you didn't sign a registration with the builder, if they remember you, hand you any information or answer any questions, the same rule applies.
A REALTOR® can be a valuable asset throughout the process and wants to be with you even in the "just looking" stage.  As you interview REALTORS® be sure to ask if they are REALTORS® experienced in new home sales to ensure your best outcome.  A REALTOR® who has new home sales experience will be familiar with the builders, subdivisions and floor plans that will be in your budget and meet your desired features. They can save you time and money finding the best home and builder.  They'll know the right questions to ask on your behalf and what builder incentives might be available from each builder, incentives that you would not know were available on your own.
Can I Save Money if I Don't Use a REALTOR®?
No, REALTOR® Services are FREE to you as a BUYER. All builders price their homes to include compensation for a real estate broker in the base price of the home.  They do NOT discount the price of the home if you come without your REALTOR®, it just improves their bottom line.  In fact, you may spend more money without a REALTOR® because a REALTOR® experienced in new home sales knows when and where a builder may be willing to negotiate and can often secure savings or additional incentives for you.  A builder recognizes the value that a REALTOR® brings as they become the liaison between the builder and the buyer and can help facilitate communication and processes. Why would you choose to purchase without an experienced agent on your team?
A home purchase is one of the largest financial transactions you may ever experience. Constructing a new home can be a way to get everything you desire in your home. A REALTOR® familiar with new home sales can help insure your new home purchase is as stress free and enjoyable as possible. If you are considering a new home purchase call your REALTOR® first.
DeWitt & Sharon Lang are Associate Brokers with The Lang Group at HomeSmart Elite Group, serving Phoenix Metro Arizona.  They, and members of their team, have years of experience in working with new construction home buyers and have helped hundreds of new home buyers through a smooth and successful transaction with the builder.  Their greatest satisfaction is delivering keys to buyers that just couldn't believe they could actually purchase a brand-new home! Their client dedication drives them to go beyond normal agent performance.  Their motto is "When Experience Matters" They can be contacted at 602.796.9060 or www.azhomeonline.net