News
Fannie Mae's New Student Debt Relief Programs to Ease Burden, Offer Expanded Eligibility!
Housingwire.com - 5/3/17 - Caroline Basile
Last week, Fannie Mae unveiled three new programs to help aid current homeowners and future homebuyers who are blocked from eligibility and financing by the burden of student debt. Fannie Mae first announced an expansion of its cash-out refinance program with SoFi. The GSE also announced the implementation of two other programs to help widen eligibility for borrowers. One helps potential borrowers whose debt is paid by others. The third solution allows lenders to accept student loan payment information on credit reports, making it easier for student debt holders to qualify for a loan.  So, how do these new programs help current homeowners and future homebuyers who are bogged down by student debt when financing a home? Here's an outline of what each new solution does and how it can help. 
Student loan cash-out refinance:  This option offers homeowners the flexibility to pay off high interest rate student debt while potentially refinancing to a lower mortgage interest rate. Johnathan Lawless, Fannie Mae's director of consumer outreach, said this option is ideal for parents who may have home equity to cash in on because it could be used to pay for their child's education debt. But Lawless did warn that refinancing may negate any benefits the borrower receives in the original loan contract, such as the ability to enter into forbearance or an income-based repayment plan. 
Debt paid by others:  Fannie Mae has widened borrower eligibility by excluding from the borrower's debt-to-income ratio any non-mortgage debt, such as credit cards, auto loans, and student loans, that are paid by someone else. 
Student debt payment calculation:  Fannie Mae has changed how student debt is calculated when applying for a mortgage, making it more likely for borrowers with student debt to qualify for a loan by enabling lenders to accept student loan payment information on credit reports. Lawless explained that if you're on an income-based repayment plan, the lower payments will now count toward your debt-to-income ratio to help determine mortgage eligibility. "The day we announced this, I received a call from a lender who had a borrower on one of these plans and their monthly payment was $100, but because of the policy on how to put the debt into the ratio, they were actually using $600," Lawless said. "We announced the change and they went back into the application and updated it to $100 and it went from not being approved to being approved."
Excerpt from RISMedia Daily e-News - 4/15/17   Now is the Time to Purchase a Home, don't get Priced out of the Market!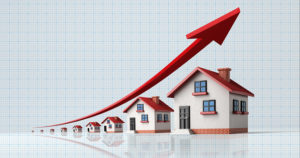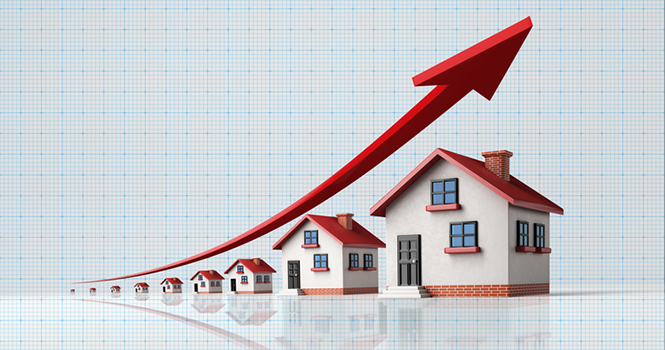 Home prices nationally kept on the upswing in February, rising 1 percent month-over-month and 7 percent year-over-year, according to CoreLogic®'s recent Home Price Index (HPI™). The HPI Forecast™ projects prices to rise 0.4 percent in March and 4.7 percent by February 2018. "Home prices continue to grow at a torrid pace so far in 2017 and these gains are likely to continue well into the future," said Frank Martell, president and CEO of CoreLogic, in a statement on the Index. "Home prices are at peak levels in many major markets and the appreciation is being driven by a number of dynamics—high demand, stronger employment, lean supplies and affordability—that will continue to play out in the coming years. The CoreLogic Home Price Index is projecting an additional 5 percent rise in home prices nationally over the next 12 months."
 AZ Big Media - 3/28/17  -  The West Valley is Growing! Real Estate is on the rise with 52-percent of the Phoenix area's future growth is expected to occur in the West Valley.  Continue Reading...   
Excerpt from AZ Central - March 23,2017  -  Maricopa County See Largest Population Growth
Good news for Maricopa County and the housing market. The Census Bureau says Arizona's Maricopa County has replaced Texas' Harris County as the county with the nation's highest annual population growth. Maricopa County includes Phoenix and most of its suburbs, and its estimated population now tops 4.2 million. Maricopa County gained more than 81,000 people between July 1, 2015, and July 1, 2016, an average daily increase of 222 people. Harris County had an increase of nearly 57,000, or about 155 per day on average. 
As Phoenix Rent Prices Hit New High its a Good Time to Consider Buying a Home!
All About Arizona News - March 22, 2017  
Phoenix has seen a burst in growth over the last few years with its burgeoning financial industry and influx of tech startups. As the amount of apartment complexes continues to increase in the Phoenix area, so does the cost of living there.
This past February, the average rent that a Phoenix resident pays each month reached a new all-time high. According to Axiometrics, an analytics firm that specializes in apartment and student housing, tenants in the Phoenix area are paying $976 a month compared to last year's record high of $935.
Phoenix landlords are cashing in on the boom happening in Phoenix, as the city has a 94.6 percent occupancy rate. Landlords have witnessed a 4.4 percent increase of effective rent growth, as the average price of rent increased by $8 this past February.
Although Phoenix's rent prices have increased, they are still far below the national average. Across the country, rents average at $1,285 a month. Nationally, there has been a rent growth of 2.3 percent. On average, the nation has a  similar occupancy rate to Phoenix at 94.5 percent.
The top five submarkets in Phoenix February of 2017's annual effective rent growth:
Central Phoenix North: 8.1 percent

Glendale South: 8.1 percent

Maryvale: 7.3 percent

Sunnyslope: 7.1 percent

South Mesa: 7 percent
Americans More Confident in Housing Than Ever Before!
RISMedia.com - 3/9/17
Americans are more confident about their housing prospects than ever before, with more believing now is "a good time" to buy or sell a home, according to the just-released Fannie Mae Home Purchase Sentiment Index® (HPSI), which hit high point after high point in February.  "The latest post-election surge in optimism puts the HPSI at its highest level since its starting point in 2011," says Doug Duncan, chief economist and senior vice president at Fannie Mae. "Millennials showed especially strong increases in job confidence and income gains—a necessary precursor for increased housing demand from first-time homebuyers."
The Index registered an all-time high, 88.3, in February. Forty percent of Americans surveyed in the Index believe now is a good time to buy a home, up 11 points from January, while 22 percent believe now is a good time to sell, up 7 points to an Index high. Seventy-eight percent—another Index high—believe they are secure in their jobs, and 19 percent—still, another Index high—report "significantly higher" incomes in the past year.  Forty-five percent, at the same time, believe home prices will rise. "Preliminary research results from our team find that millennials are accelerating the rate at which they move out of their parents' homes and form new households; however, continued slow supply growth implies continued strong price appreciation and affordability constraints facing millennials and first-time buyers in many markets," Duncan says.
Arizona cracks top 10 states for Newcomers - January 4, 2017
Arizona might be emerging as a hot destination for newcomers, according to a new survey that tracks state-to-state migration patterns. The annual report by United Van Lines places Arizona as the 10th-highest state for attracting people moving from other states during 2016.  Arizona didn't crack the top 10 in the 2015 survey. In the 2016 study, South Dakota overtook Oregon, which had held the top spot for the previous three years. After South Dakota, Vermont placed second in attracting newcomers, followed by Oregon, Idaho, South Carolina, Washington, the District of Columbia, North Carolina, Nevada and Arizona. New Jersey had the highest proportion of people moving out, followed by Illinois, New York, Connecticut and Kansas.
Condo sales lead housing trend to Valley's city cores - 4/27/15 - Arizona Republic
For the first time, metro Phoenix is growing up more rapidly than out. A record number of high-rise, townhouse and loft housing developments are shooting up in central Phoenix, Scottsdale and Tempe, and selling out quickly. Condominium sales are climbing faster than regular home sales in the Valley, a reversal of the region's growth pattern since the 1950s. Two decades ago, Phoenix had more vacant infill land than any other city its size in the U.S. But over the past few years, builders have sparked bidding wars for vacant parcels and older buildings that can be turned into high-density, infill housing in the Valley. Empty nesters and Millennials who don't need as much space, want to drive less and be near restaurants and entertainment are moving closer in and changing the direction of Phoenix's housing market.
South Mountain Freeway agreement delivers lower cost, shorter timeline on largest highway project in state history
The Arizona Department of Transportation will deliver the Loop 202 South Mountain Freeway three years sooner and at a cost savings topping $100 million by taking an innovative approach to selecting the team to design, build and maintain the highway.  The 22-mile freeway, expected to open by late 2019, will provide a long-planned direct link between the East Valley and West Valley and a much-needed alternative to Interstate 10 through downtown Phoenix and will complete the Loop 202 and Loop 101 freeway system. Construction is scheduled to begin in summer 2016.  
Metro Phoenix Home Prices Hit 7 Year High - ASU Report - azcentral.com, Feb. 17, 2015
Low Down Payment Mortgage Options Return - Feb. 17, 2015 Housingwire.com
Financing Help for First Time HomeBuyers and others hoping to enter the housing market.
Top Metro Areas Attractive to Baby Boomers - Dec. 11, 2014 Economist Outlook
No, Debbie Downer, Arizona's Economy isn't Dead - Oct. 24, 2014 - Robert Robb, columnist | azcentral.com
I suppose I should just give up trying to counterbalance the economic Cassandras who dominate the discussion in Arizona.
Phoenix housing market is slow, but there are positive signs - Catherine Reagor, The Republic | azcentral.com - Oct. 22, 2014
Sales and prices dipped slightly in September, according to the Arizona Regional Multiple Listing Service's latest Stat report.
Phoenix-area Foreclosures Continue to Fall - Catherine Reagor, The Republic | azcentral.com - Oct. 2, 2014
The number of metro Phoenix houses taken back by lenders through foreclosure fell to 405 in September, the lowest level since early 2007.
Nearly a third of Arizona schools get 'A' rating - 8/4/14 - Acentral.com
Nearly a third of Arizona's public schools received an "A" letter grade this year, according to data released by the state Department of Education on Monday. Of the district and charter schools in the state, 542, or 32 percent, received an "A" — 16 percent more than last year. Thirty-three percent of schools received a "B," 25 percent got a "C" and 10 percent got a "D" for 2013-14.  Schools' letter grades are largely based on student scores on the Arizona's Instrument of Measure Standards tests, given in April every year. Half the letter grade is based on how much the lowest-performing students improve. The grades also consider progress in reducing the number of drop outs and moving non-English speakers toward regular classes.
Gilbert ranked No. 9 in U.S. for families - The Republic | azcentral.com, June 10,2014
WalletHub named Gilbert No. 9 among U.S. cities for families. The list compared the 150 largest communities in the U.S. and recognized Gilbert for its affordability, socio-economic demographics and education. Other Valley communities named in WalletHub's list of best cities for families include Scottsdale (28), Chandler (29), Peoria (32), Mesa (76), Glendale (92), Phoenix (93) and Tempe (108).
Goodyear, Gilbert Among Nations Fastest Growing Cities! - Associated Press, azfamily.com, 5/22/14
In figures released Thursday, Goodyear ranks sixth and Gilbert 12th for the country's 15 fastest-growing municipalities for 2012-13.

Survey Finds Benefits of Buying a Home Outweigh Renting - April 30. 2014, National Mortgage Professional
In half of U.S. metros, buying a home is a better financial decision than renting for homebuyers who plan to stay in their home for at least two years...
Zillow: Home Values in 1,000-Plus Cities to Rise Within Year - April 22, 2014 - National Mortgage Professional
Declines in home values experienced during the recession have already been, or are close to being, erased in almost 20 percent of metro housing markets nationwide as values continue to rise...
NAHB: 2014 to be a Strong Year for Housing - dsnews.com, Paul Salfen, April 7, 2014
The National Association of Home Builders (NAHB) delivered some good news Monday: 59 of the 350 metro markets have returned to or exceeded their last normal levels of economic and housing activity...
4 Million Homeowners Climb out of Negative Equity - LATimes.com, 3/16/14
The economy may be growing at a frustratingly slow pace, but one piece of it is booming: American homeowners' equity holdings — the market value of their houses minus their mortgage debts — soared by nearly $2.1 trillion last year to $10 trillion.
Buying a Home is now 38% Cheaper than Renting - forbes.com, 3/5/14
Is renting or buying a better financial bet? Every six months, Trulia's chief economist, Jed Kolko, runs the numbers...
Home prices show signs of topping out - CNN MONEY | JANUARY 28, 2014
Home prices in November 2013 were still up, but by a narrow margin, could prices be stabilizing?
Phoenix-area housing market tilts in favor of buyers - Catherine Reagor, The Republic | azcentral.com Jan 25, 2014
Houses exceed demand in some areas of the Valley, leading to more choices.
Credit-score tips for Arizonans working to ease debt - Russ Wiles The Republic | azcentral.com Jan 3, 2014
Why 2014 is a Good Year to Buy a Home - CBS MoneyWatch, Jan. 1, 2014
If you didn't buy a home in 2013, you may be kicking yourself now. Home prices climbed nationally an average of 13.6 percent in the past 12 months...
Real Estate Rebound - Home prices increase by most in seven years! - December 31, 2013 Bloomberg News
Home prices in 20 U.S. cities rose in October from a year ago by the most in more than seven years, signaling the real-estate rebound will keep bolstering household wealth in 2014.
2014, the Year of the Repeat Homebuyer - December 30, 2013 Trulia
As prices continue rising in the new year—albeit at a slower pace—investors will begin to ease back from the purchase market, but repeat homebuyers will be there to pick up the slack.
Rates Expected to Rise to 5.5% in 2014 - December 29,2013 Lifestyle Journal
There has never been a better time to refinance your home.
Home Price Increases Widen in September - October 31, 2013, DSnews.com
After taking a break in the summer, home price growth got back up to strength in September.
Housing Market Running at 85% of Normal, Pre-Recession Activity - October 9, 2013, DSnews.com
A new index from First American and the National Association of Home Builders (NAHB) suggests that about one in seven housing markets have returned to or surpassed their pre-recessionary levels of activity.
Existing Housing Sales Impact Homebuilders - October 30, 2013, SeekingAlpha.com
Despite the long and widespread downturn, it appears that the housing market is finally recovering from its lows.
Five-Month Home-Selling Slowdown Flattens in September with 26.6 Percent of Homes Selling in Two Weeks or Less - October 24, 2013, Redfin Blog
Sales within Two Weeks Dropped from 33.4 Percent in April to 26 Percent in August; then Late-September Mortgage Interest Rate Decrease Caused Buyers to Pick up the Pace
Competition Among Homebuyers Declined in September - October 22, 2013 Redfin Blog
Competition for homes declined for the sixth consecutive month in September, as the market continued to shift away from a frenzied, front-loaded, and seller controlled spring.
Existing Home Sales Slip With Affordability - October 21, 2013, DSnews.com
After reportedly reaching their highest level in nearly four years in August, existing-home sales dropped in September thanks to limited inventory and rising home prices, according to the National Association of Realtors.
Real Estate Boom in Phoenix Brings Its Own Problems - October 9, 2013, NYTIMES.com
Here, where the housing market endured one of the hardest crashes anywhere during the recession, the rebound has come faster than in most parts of the country…